With all the different types of CCTV systems out there its sometimes hard to keep a clear mind when investigating which CCTV system is right for you. Below are 5 quick tips that will explain CCTV systems and help you make sense of it all so you can make the right decision when purchasing a CCTV system.
1. IP or Analogue CCTV Systems?
Some CCTV installation company's will push for analogue HD CCTV and other will push for IP CCTV.  General rule of thumb is that IP CCTV should be installed in all brand new cctv installations & analogue HD  should be used as a cheaper retrofit option to existing hard to re-wire CCTV systems. IP CCTV is frequently chosen for brand new CCTV system installations due to it being IP based.  See below pros and cons on both technologies.
IP CCTV Systems (ethernet)
 Pros
Ease of expansion,
Further transmission distances over fibre optic networks
Ease of remote configuration via web browser.
Cons
More expensive
Can have firmware issues
Potentially less secure
Analogue HD CCTV
Analogue HD cameras also have their place in the security installation market. Quite often new wiring is either not possible or not financially viable for the home or business owner. This is where analogue HD comes in very handy. The benefits can include the following.
Pros
No additional cabling costs
Cheaper than IP cameras
Same resolution as IP cameras
Cons
Difficult remote configuration
Subject to image noise
Audio harder to transmit
2.Types of CCTV camera
There are many types and forms of CCTV cameras and it's important to chose wisely to ensure you get the best image quality and use-ability our of your CCTV camera. Some will produce better night vision distances and others will be harder to vandalize or steal, see below for all the different types of CCTV cameras. See below a list of different types of CCTV camera systems.
✅ Vandal dome cameras (great for high vandal risk areas)
✅ Turret cameras (great when IR reflection night vision is a problem)
✅ Bullet cameras (a good solution for extra night vision distance)
✅ PTZ cameras (can be pan, tilted or zoomed)
✅ Pin-hole camera (for covert environments)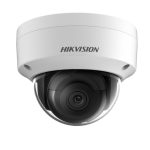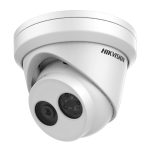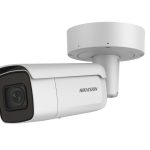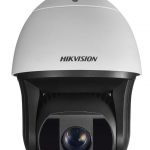 3. Consider Ambient Lighting
From our experience most CCTV manufacturers claim minimum 30 metres Infrared distance on their cameras. We tend to half that figure when quoting for our customers as the image at 30 metres is barely useable. Ambient lighting which can come from sensor lights or street lighting can greatly improve your cameras night vision quality.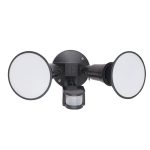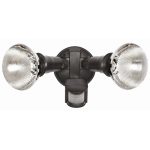 3. Vandal Resistant or not?
CCTV camera installations can cost upward of $2000, the last thing you want is for an intruder to break or steal your new CCTV installation. This is where it is very important to consider whether to opt your vandal resistant cameras. We generally recommend this if there is a lot of traffic like a storefront or the cameras are mounted at a low level that is within reach on foot.
To further reduce reduce potential damage or theft a zoom or PTZ could be mounted further away and zoomed into the desired coverage area to obtain the correct image. This puts the camera well out of reach.
4. Equipment warranties
Most people when shopping for a CCTV system look at price and resolution, Lowest price highest resolution. This often leads to the cheaply made CCTV cameras with poor quality components and minimum 12 month warranties. Equipment in these particular systems starts to fail after 12 months and replacement parts are often not available or the manufacturer is not operating anymore.
Consider using a quality brand with a three year warranty, these companies set the warranty benchmark and we find our professional grade products are slightly more expensive but equipment is generally lasting 5 – 10 years.
4. Professional CCTV installation or DIY?
The DIY CCTV market has skyrocketed in the past few years and is creating a huge servicing market after these systems are installed. Often cables are run incorrectly even being exposed to the elements which causes corrosion in connections. Yes money is saved initially, but we find in the long run it does become more expenses due to break down repairs. We recommend if you are choosing a DIY system, at least have it professionally installed by a qualified installer.
Being an installation company in Perth with 20+ year experience we find that when we supply and install our professional systems most of the issues our customers have are resolved over a phone call which is free. However when we install DIY kits we often are installing a product which is from the internet and we don't know inside out, therefor often these questions cannot be answered and they require a paid service call to resolve.
5. Camera lens sizes
Camera lens sizing determines the width of the camera field of view and in turn the pixel density of the objects in which the camera is seeing. Take an 8 megapixel camera with a 2.8MM lens, this camera will produce an image with 8 million pixels across a horizontal field of view of 86 degrees. This would give you a wide angle shot but if you where to digital zoom pixelation would occur very quickly. Whereas if you wanted more detail of an area you would larger lens for a more clear image across a smaller area.
If you are unsure of which lens you require consider using a vari-focal camera which can give you adjustable 2.8-12MM lenses, this allows you to adjust as required onsite during the installation process.
For more information on our CCTV systems click here, or check out or CCTV packages.