Your home should be a spot where you feel protected from the outside world. However, it is possible to overlook the importance of protecting your house from threats.
Nobody expects a break-in, but they are a frequent phenomenon in Australia. This article will help you how to prepare your house to avoid possible break-ins.
Basic Facts About Home Burglary
Burglary involves illegal entry to a house or other structure to steal any property that always occurs at night.
From 2018 to 2019, an average of 2.4 percent of Australian households reported at least one break-in, while 1.9 percent reported at least one attempted break-in. Seventy-three percent of recorded break-ins resulted in the property being seized, while 49% resulted in the property being destroyed.
Making Your Home Less Of A Target
All burglars are opportunistic–they seek simple, appealing goals. However, if you're curious about how to protect your house, there are a few simple ways you may it less attractive to burglars.
Always Lock Up Your Home
An opened door or window is an incredibly enticing location for burglars. Most burglars may not enter by the smashed glass or kicked-in doors.
If you're leaving the house, always ensure to lock all doors, gates, garage doors, and windows. It is also advisable even though you're inside the house.
Always Make Your Home Appear Occupied 
Maintain a lived-in appearance in your home when you are gone. Most people fear the prospect of a burglar breaking into their house. What they do not realize is that most burglars wish to stop colliding with homeowners. Indeed, almost 90% claim they would attempt to flee without seeing the owner if they know anyone is inside the house or hear them returning.
If you're going on vacation, remind your neighbours (or relatives and friends) to monitor your house and do some household activities as if someone is at home all the time. 
Always Keep Your Belongings Out of Sight
If you've worked hard to fill your home with lovely products, it's natural that you'd want to showcase them. It is important not to advertise that your home contains luxury products and holds valuables hidden from the outside world view.
Although getting many windows may be beneficial, they also provide for increased visibility into the interior of your house. Make it a habit to cover the windows with curtains or blinds and keep them drawn–particularly if they face the street. It is safest to store your valuables in a safe or secret location where anyone cannot readily view them.
Always Manage The Lighting
If the burglar approaches the property at night, they will seek areas that get little illumination. They want to be sure that no one sees them. Installing motion-activated sensor lights and timed lights is an excellent way to protect your property from intruders after dark or when you're gone. These lights activate in response to motion or at a predetermined moment, filling the room with bright light and rendering concealment impossible for burglars. If a burglar believes their aim has been disrupted, they will flee the scene instantly.
Get a Canine Alarm
Having a dog is an ancient technique, but it works. 34% of convicted burglars surveyed said that a dog would make them reconsider breaking into a house. Dogs may serve as a deterrent to would-be burglars. Their bark is more effective than other warning systems at scaring away would-be thieves.
Dogs deserve treatment and companionship, and you can avoid getting one if you cannot do it. If you ever gain a guard dog, show a "Beware Of Dog" sign to show your presence. Also, if you do not own a puppy, you can try placing the same sign on your fence.
Make Your Home Entrances and Exits Discrete
The more doors and exits your house has, the more entry and exit points there are for a burglar. Burglars like to remain hidden, which is why they would search for obscured back doors, any shelter they may find in trees or bushes, and dimly lit corners of your house.
If your house has several entry points, such as cellar doors and windows or big vents, this raises the likelihood of a burglar gaining entry. If such exits are concealed or not clear from the path, burglars have excellent protection to enter without being seen. Security cameras, which you can control remotely or have appropriately supervised, are an excellent investment if you have many inconspicuous entry points.
Install Security Cameras
If you're feeling incredibly insecure and want to learn how to protect your house, a surveillance camera may be a good option. CCTV is now a reasonably priced choice for the ordinary homeowner–you can also add a video doorbell to your entryway. Although systems vary in sophistication and expense, they may provide homeowners with peace of mind–especially when they are away from home or on extended vacations. No thief wishes to be photographed.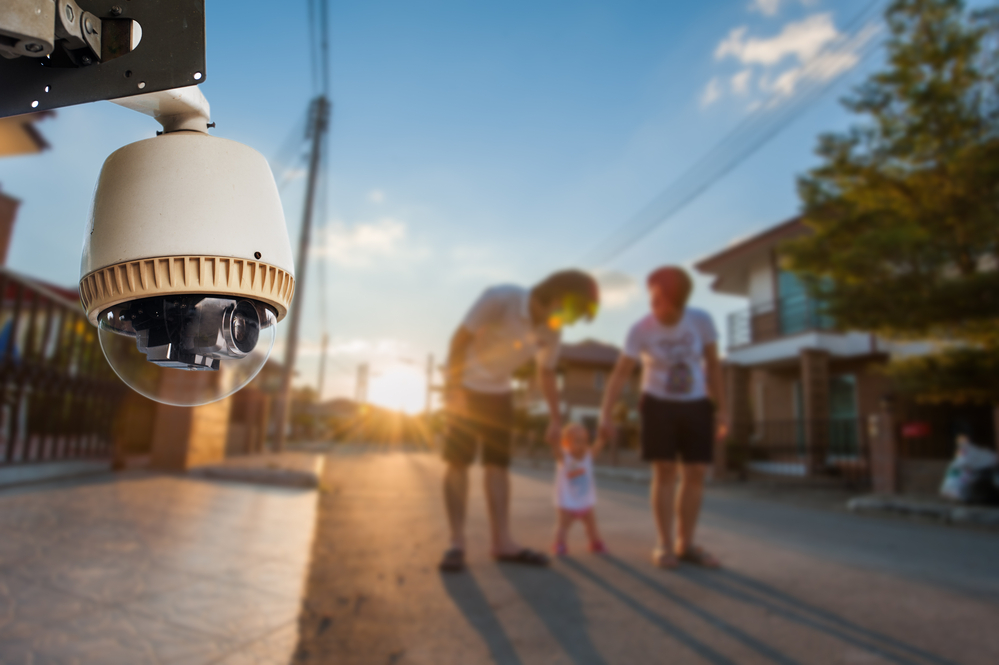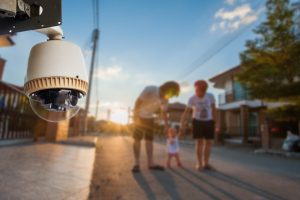 Given that most offenders would avoid targeting a home equipped with security cameras, installing security cameras on your house is the most effective means to keep your home safe. Since the burglar realizes there is a risk of triggering an alarm, security cameras deter crime from your house. 
Set Your Security Alarm System
An alarm device is an ideal way to ensure the protection of your house. It provides homeowners with peace of mind, especially when they are away on vacation. Burglars dislike being seen, which is why installing a noisy, alarmed protection system can discourage burglars. You may use tracked warning devices, which notify the nearest police department when they go off.
Investing in a home surveillance device is one of the most innovative things you can do to secure defence from home intruders. If you ever decide to mount an alarm, you can stop burglars by adding generic security signs or stickers. However, avoid including a tag showing the sort of protection device you have built. It simplifies disabling it for thieves.
Best Way: Protect Your Home with Rapid Alarms
 It is essential to follow the tips above to prevent being the next burglary target. Investing in a home surveillance device will provide you with peace of mind by assuring you that your home and family are in the best possible hands. 
Rapid Alarms is aware of local crime patterns, which they used to provide security cameras and other surveillance systems suitable as preventive measures against burglary and break-ins. If you want the best for your home, contact us today and worry no more.