Security cameras are widely used for home and business surveillance. Homeowners feel the need to be more vigilant in keeping their properties safe from intruders. Many companies have also recognized the necessity to keep their business assets and employees protected from outsiders' unwarranted actions, which is why they equip their work areas with monitoring devices.
The technology that comes with modern security alarm systems such as CCTV cameras is becoming something many people can't live without. Today's security systems do not only have the functionality of video surveillance, but they also have many other advanced capabilities, such as detecting motion and taking action based on that. With that in mind, let's take a look at the best features of security camera systems and their advantages.
What Security Camera System to Install
You have probably been contemplating what kind of security camera system you need for your home or business property. One highly recommended option is a comprehensive security camera system that includes several features you require for property security.
CCTV Security Camera Features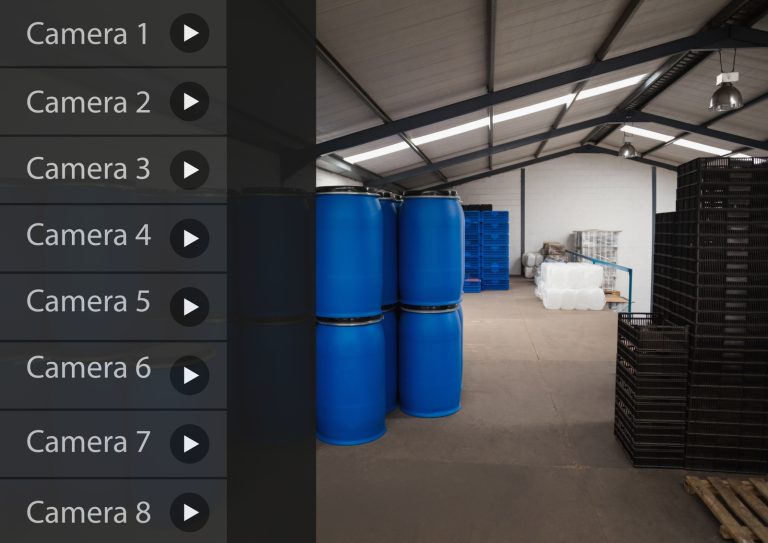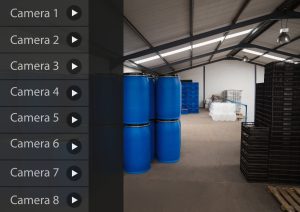 You can choose customized features on your CCTV surveillance camera system. These cameras aren't intended specifically for home surveillance alone. They can also be efficient for small and large businesses.
Some of the most common and advanced features you can find in modern CCTV security camera systems are night vision, audio communications, infrared illuminators, heat and motion detectors, and alarm responses for specific triggers. With these features, you get the advantage of seeing what's going on at your property 24/7. Old security camera systems can only record high-quality video during the daylight hours. This is a great feature when you need to review what you registered during the day. However, it's highly crucial to have the system up and running at night since it's when most crimes usually happen.
Wireless security cameras are also another option that requires a slightly different technical expertise from the users. They are pretty easy to install and can still provide high-quality video surveillance. If the budget is not a limitation, you can consider using this type of camera for your home or business property.
Nowadays, one of the most practical features to ensure in a surveillance camera system uses cloud storage to store the footage and images you capture and allows you to display them on your computer screen or some other media you choose. Cloud storage will ensure that your surveillance camera can get the highest quality images and footage at any time and stores all your videos online instead of on your hard drive, which can become cluttered over time. Plus, the cloud storage system ensures that your system will be available whenever you need it, without you having to go through actually putting the equipment to use.
By choosing to install these security camera features with professional help, you will be able to take maximum advantage of these cameras' capabilities without worrying about technical problems.
Are you looking for a high-quality home and business security system? Rapid Alarms provides the latest innovative solutions for property security. Contact us here today for a free CCTV camera system quote!
Fake Security Cameras: Are They Recommended?
Fake security cameras have no recording capabilities or other features like motion detection. They are often used for dummy "surveillance" on the premises, probably due to the high costs actual CCTV cameras entail. For some, they aren't totally and utterly useless. They can serve as a warning to potential burglars and are commonly designed to look similar to the real thing. The installation process is usually simple and requires only a few basic tools and supplies.
Naturally, the best security cameras are those that actually work! CCTV cameras can either be purchased outright or "fitted" to an existing surveillance camera system.
Security Camera Installation
It's crucial for you to ensure that your home or business is equipped with security monitoring devices installed by specialists. There are many different areas of focus for the security camera installation. If you want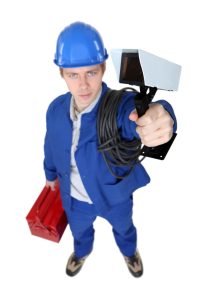 them to be mounted on the wall or ceiling, it's essential to know the width, length, and height of any potential mounting points. It's also important to mount them in a corner where you can monitor all vital areas, including any high or low points within that room.
Once you've figured out where you want to mount your security cameras, the installation team can start setting up your equipment.
If you opt to purchase DIY security systems without professional installation, you must have the technical background to operate the equipment.
It's best to contact a security alarm specialist to take care of your camera installation requirements using the right equipment suitable for your property. You won't have to purchase the various components and pieces you need for your indoor/outdoor system yourself if you partner with a comprehensive security service provider.
Advantages of Installing CCTV Security Camera Systems
The best way to protect your business from crime is to have high-tech alarm systems with multiple security cameras monitoring the building.
The first benefit of having a surveillance system professionally installed on your property is deterrence. Utilizing the tools of an all-inclusive security camera system protects your home or business from possible intrusion.
Most systems come with a video recorder, a video intercom, and either a built-in monitor or a direct line from the camera to a remote location where you can view the tape. Specific cameras are better suited for certain circumstances, though. Going with the appropriate security camera system and partnering with expert equipment installers for your purposes can save you much trouble, time, and money.
Most importantly, real cameras can do more than deter crime by catching criminals in the act, especially with CCTV monitoring devices' latest automated features. This gives the police clear evidence of the criminal's activities, which can help apprehend them and prevent them from committing future crimes.
Therefore, unlike fake security cameras, CCTV monitoring devices provide better protection for your property. This is why you must install real surveillance equipment, not the substandard, ineffective surveillance equipment, if you want your area to be thoroughly well-guarded.
If you're looking for the best security camera systems for your home or business, then there are many options to choose from. We offer several different camera packages with its unique features. Visit us here today to explore your most reliable and affordable options in Perth!