Alarm Monitoring
Rapid Alarms Offers Grade A1 Alarm Monitoring in Perth of your alarm system, this is the highest grading in the Australian market, Ensuring you have the highest level of protection possible. Rapid Alarms offers multiple types of alarm monitoring options with very competitive pricing that follows. Below are some of the different ways we can monitor your security system. Our monitoring options start from as little as $5.50 per week, small amount for great peace of mind when it comes to truly protecting you property and possessions.
Request a Quote
What is alarm monitoring?
Alarm Monitoring is when you have your security alarm system set up to communicate its alarm signals to a security control room. This can be achieved through multiple methods including.
   

Traditional Home Phone

   

3G/4G Wireless

   

IP Monitoring

   

Self Monitoring (APP)
There are Pros and Cons to each method of monitoring type to take into consideration. Our control room holds the highest Australian accreditation of Grade A1. For more information contact us and speak with one of our licensed security consultants.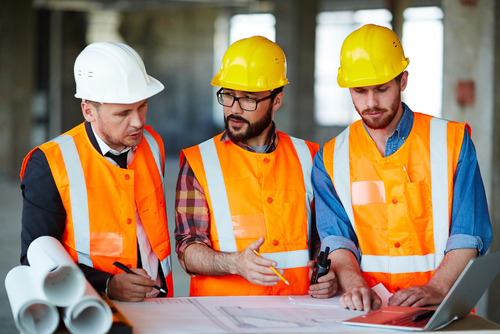 How can you get your alarm system monitored?
Getting your home or business alarm monitored has never been easier. Simply give us a call, our friendly representative will ask you a few key questions
   

What is your budget?

   

What brand is your alarm system?

   

When can we attend?
After we have answered these these three easy questions, we can then attend your site and get your property and possessions secured and safe helping you to sleep easy.
Home Alarm Monitoring
When it comes to protecting your family members and valuables within your home, you cannot beat having your home security system professionally monitored by a 24 Hour control room, if your alarm is activated at any time or has a fault of any sort, your security panel will communicate the signal to the control room and a trained operator will contact your call out list or even dispatch the police.
Additional benefits to having professional 24 Hour monitoring include insurance discounts, monitoring for fire within the premise and the ability to press and medical button on your code pad to dispatch an ambulance immediately saving precious time in the even of a medical emergency.
Business Alarm Monitoring
Having your business security system professionally monitored ensures your business premise and employees are well protected both during and outside of opening hours. Quite often larger business's have multiple alarm areas within their system and monitoring provides the highest level of security by allowing separate callout lists per alarm area and in addition to this guards with site keys and reset codes can be dispatched to investigate and reset alarms, afterwards providing detailed reports of the incident on site.
Business monitoring is also important as duress activations and smoke alarms can quickly be actioned which prevents harassment and injury  to staff and also aids in the timely evacuation of the workplace.
"Been using rapid for 5 years now, have done 3 businesses and 3 houses. Always makes sure work is always done to quality standard. Have recommend to many in the past and will continue to do so."
Michael Pisano
"Best company to have had done security work at our house before holidays installed Ring CCTV Video doorbell. Excellent service and knowledge of the security systems. Highly recommended to any one requiring video surveillance in the ever increasing risk to our property and person from the bad guys. Well done guys."
Colin Hartley