Business Security & Commercial Alarms Perth

Protect your business with our quality commercial security systems
We absolutely specialize in business and commercial security systems, we have the knowledge and know how to discuss, design and implement a comprehensive commercial security system that protects your business's physical and intelectual property.
Having worked on dozens of large commercial projects. We believe that commercial security requires a great attention to detail as each industry has different regulatory regulations therefore making each installation quite unique.

Our different types of commercial alarm systems include:
✅ Indoor long range PIR's
✅ External long range PIR's
✅ Wired long range photo-electric beams
✅ Wireless long range photo-electric beams
✅ Access control alarm systems
✅ Video verified commercial monitored alarms
Our business & commercial alarm systems are great for:
Small office's
Small and large warehouse's
Warehouse's with hard-stands
Small & large shop floors
Storage sheds
Holding Yards
Farm equipment shed
Boating yards
Benefits of a commercial alarm installation
Business's have a lot of expensive equipment which is vital to the day to day operations business. These items require protection and if an inferior system is installed, this leaves the business open to  massive losses. Prevention is better than cure and having a quality security system can help with the following.
Stopping theft before it occurs
Alarm monitoring can greatly lower insurance premiums
Help stop unauthorized  access to site
Improve staff safety through a alarm duress system
APP control can allow for remote arming and disarming of various systems
What commercial security brands we use
Tecom Challenger

30%

30%

Inner Range Integriti

20%

20%

Inner Range Concept 4000

20%

20%

Inner Range Inception

10%

10%

Other

10%

10%
With the large amount of detection devices available with these system. A detailed site visit is very important. A site visit will determine the key protective areas and the level of importance of these areas. Once this has been completed a site plan can be drawn up and populated with the associated devices and a formal quote sent.
Call us today today and speak to one of our friendly staff for a free, no obligation quote on (08) 9468 7318.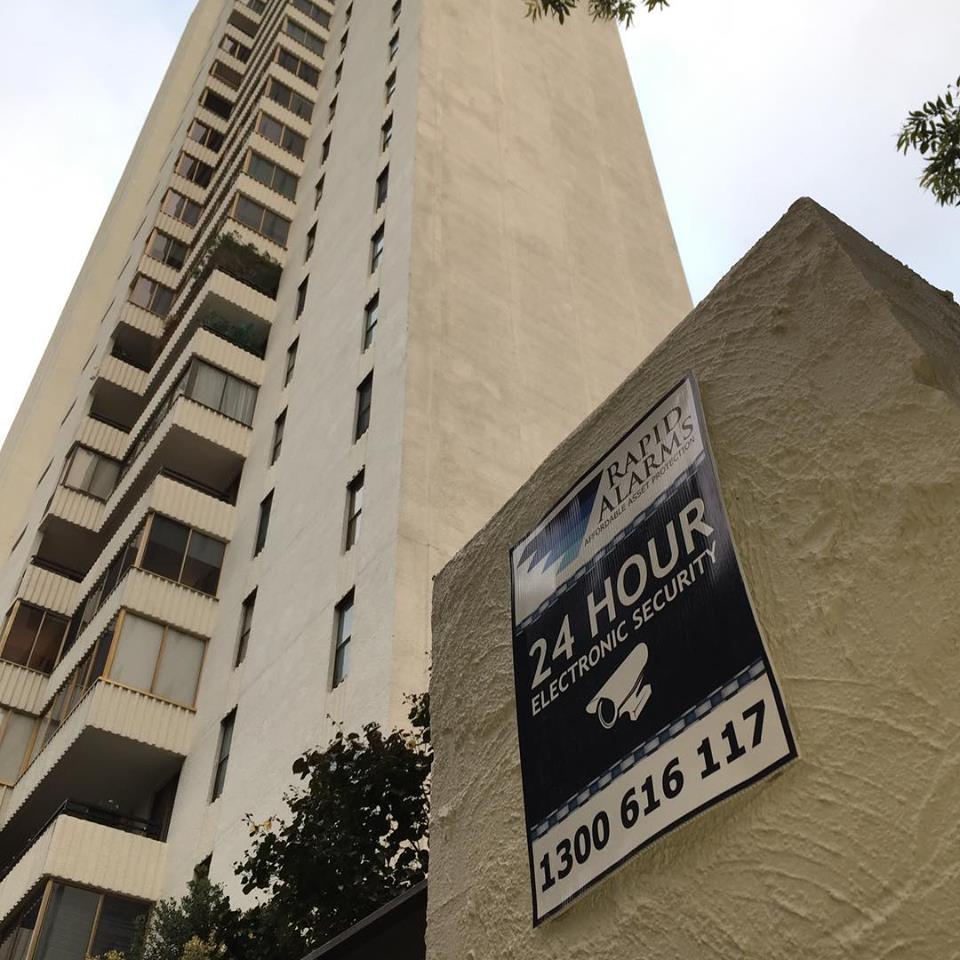 Rapid Alarms has been able to save our business thousands of dollars with there extensive industry knowledge.
Its great being able to speak directly to the owner of the business who at the same time is hands on.
The best part is the great customer service and consistant follow up.
We've been using Rapid Alarms for 5 years now, have done 3 businesses and 3 houses. Always makes sure work is always done to quality standard. Have recommend to many in the past and will continue to do so.