Home security alarm & CCTV Specials

Home Alarm System Special
Our 2 zone home alarm package is the most cost effective yet simple alarm system to protect your home, shed, small villa or appartment studio.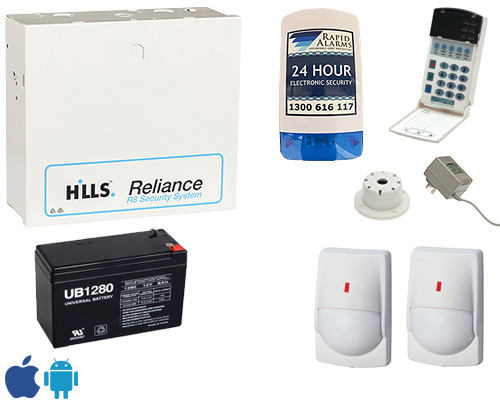 ✅ Hills Reliance NX 4 Alarm Panel
✅ 1 Vertex 8 zone LED keypad
✅ 2 Motion Sensors
✅ 1 Internal Siren (110d)
✅ 1 External siren & strobe combo
✅ 1x 16v Plug pack power supply
✅ 1x Backup battery 12v 4.5A/H
✅ 2 Year warranty + Lifetime workmanship warranty
✅ No lock in contracts
Fully installed from only $595
Home CCTV System Special
Our basic CCTV package is great for a small home, office, or even an appartment. Perfect for thoes looking for a simple CCTV system.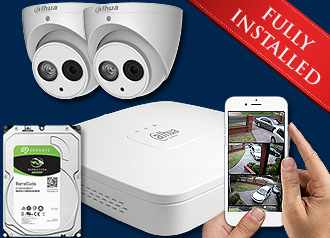 ✅ 4 Channel Network Video Recorder
✅ 2x 6mp CCTV cameras with nightvision
✅ 2TB Hard drive
✅ Remote access on phones and tablets (adequate internet connection required)
✅ 3 Year hardware warranty + Lifetime workmanship warranty
✅No lock in contracts
Fully installed from only $1199
Call us today for more information on our specials (08) 9468 7318.
*Single story installation only, prices subjection to conditions, additional charges apply for multi-story installations.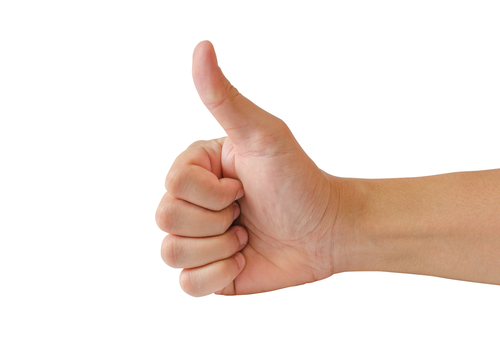 Rapid Alarms has been able to save our business thousands of dollars with there extensive industry knowledge.
Its great being abke to speak directly to the owner of the business who at the same time is hands on.
The best part is the great customer service and consistant follow up.
Len Sanzone
We've been using Rapid Alarms for 5 years now, have done 3 businesses and 3 houses. Always makes sure work is always done to quality standard. Have recommend to many in the past and will continue to do so.
Michael Pisano