Hikvision 8MP 4K CCTV Turret Camera

If you are looking to install Hikvision CCTV cameras or upgrade with new products in Perth, the Hikvision 8MP 4K Turret camera should be your product of choice. The camera is available in focal lengths of 2.8mm, 4mm, and 6mm. This 8MP turret is a sequel of the Turret camera, with great improvements on its design, which include a mounting ring and inclusion of a MicroSD space. Whereas not all design changes are perfect and can make the installation process trickier, smoothening the ring around the camera's face makes it easy to adjust the lens of the camera.
Features of Hikvision 8MP 4K Turret Camera
4K Recording
Security cameras would be of no essence if their images and videos were blurry or not clear. This is probably why all brands have improved on the quality of their camera images and videos. The Hikvision 8MP 4K Turret Camera features a 4K recording technology for high-definition smooth recording footage that enables users to enjoy magnificent images and videos. The resolution of this camera is four times that of a 2K camera, and users can see every detail in the picture or video up and close without pixelation.
Mobile Remote Viewing
Getting to know the security state of your property, monitoring your business, or watching over your family while you are miles away gives an undoubted peace of mind. To facilitate this, the Hikvision 8MP 4K Turret Camera has a Hik-Connect app that enables users to connect their home or business premise camera with their smartphones. With this, you can easily connect and view, record and playback direct footage from the camera in your smartphone. This makes life easier and much safer.
Smart Detection
Modern technology has made it possible for security surveillance cameras to detect zones of motion. With the Hikvision 8MP 4K Turret Camera, you can customize the zones of motion detection that you want the camera to record. The Intelligent Video Analysis, a built-in video analytic algorithm, delivers camera intelligent functions that make this possible. The function monitors the surveillance scenes for tripwire violations, motion detection, abandoned or missing objects, and intrusion detection.
If the zones of motion are triggered, the camera sends intelligent alerts as notifications on your mobile phone or directly to the computer through the Hik-Connect app. You can also create and customize other smart detection zones, including line crossing detection and intrusion detection. This makes it possible to get real-time notifications if something triggers your smart home camera. It also makes it possible to know then the camera goes offline.
Smart H.256+ Technology
Despite the use of modern technology, most cameras still have issues with storage and bit rate requirements. However, the Hikvision 8MP 4K Turret Camera eliminates this by leveraging the Smart H.256+ Technology. This technology reduces the storage requirements and but rate by more than 70 percent compared to standard H.265 video compression. The technology uses a scene-adaptive encoding strategy, dynamic ROI, and a flexible multi-frame reference structure with intelligent noise reduction to deliver high-quality footage without causing strains on the network.
With this feature, you can store more images and video recordings on the same capacity hard drive. This is beneficial as you won't have to delete other important footages to create storage space for new recordings due to insufficient hard drive space.
Wide Dynamic Range
The Hikvision 8MP 4K Turret Camera achieves clear images even in the poorest lighting conditions. The camera uses the industry-leading wide dynamic range technology for both low lighting and bright conditions. This optimizes both the dark and bright areas of a scene for a usable video.
Installation and Setup
The Hikvision 8MP 4K Turret Camera installation process if very easy. The camera comes with all the necessary accessories and an instruction guide for installation. The process takes a few minutes, whether you are an expert or just trying out. The technical setup is more or less similar to other Hikvision cameras but can be altered depending on individual IT skills and knowledge. Learn more about CCTV installation here.
Pros and Cons of the 8MP 4K Turret Camera
Pros
Easy to install and setup
Vandal-resistant and durable
High-quality photos and clear resolution videos
Remarkable night vision
Affordable
The Hik-connect app provides real-time monitoring
Several customizable options
Smart detection – line crossing and intrusion detection
IP67 weatherproof
Cons
Final Thoughts
The Hikvision CCTV 8MP 4K Turret Camera is a modern and technology-adept camera with all the necessary features for satisfactory surveillance. It offers superb daytime recordings and remarkable nighttime vision. The aluminum casing not only makes the camera stronger but also vandal resistant. Those looking for a high-quality 8MP camera and on a budget should definitely try this model. Learn more about our CCTV camera packages here.
Click here to contact us or call today to discuss your CCTV requirements with one of our friendly security consultants on (08) 9468 7318.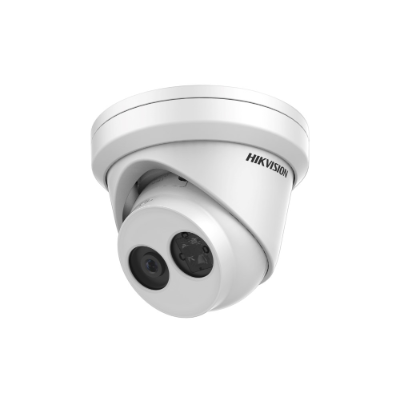 Rapid Alarms has been able to save our business thousands of dollars with there extensive industry knowledge.
Its great being abke to speak directly to the owner of the business who at the same time is hands on.
The best part is the great customer service and consistant follow up.
We've been using Rapid Alarms for 5 years now, have done 3 businesses and 3 houses. Always makes sure work is always done to quality standard. Have recommend to many in the past and will continue to do so.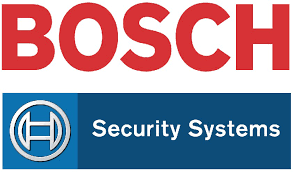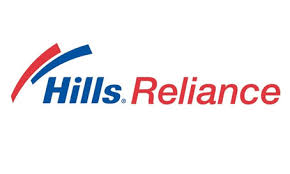 PHONE
(08) 9468 7318
EMAIL 
INFO@RAPIDALARMS.COM.AU
ADDRESS 
67 HOWE STREET,
OSBORNE PARK WA 6017