The home security system technology is continually advancing with newer features to offer, which means that you need to stay up to date and learn all the latest innovations in the market. Today, home alarm systems are not as simple as when they first came out. With numerous options, many homeowners who have minimal experience find it difficult to choose the right one for their property.
To ensure that you are making the most efficient investment for your home, it is essential to do your research and know the pros and cons of the alarm systems you are considering to install. This article provides some tips in helping you how to choose a home alarm system that best suits your security needs.
Rapid Alarms offers high-quality home alarm systems with the latest technology features in providing residential security. Visit us here to explore more of our products and services!
What Do You Need For Your Home Security?
Before choosing a home security system, you should evaluate your property requirements to identify the comprehensive features you'll be looking for in an alarm package. It is also important to look at the equipment, installation options, and other items to be included in the security system.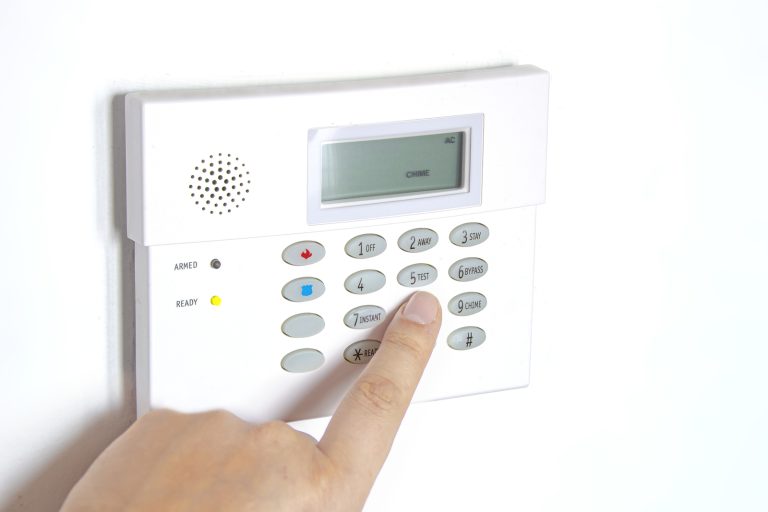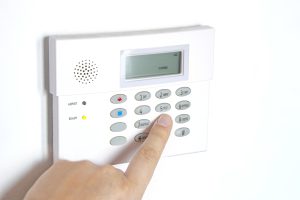 It is necessary to assess your security requirements, including your residential property's physical size, installation specifications, and functionality considerations of both wired and wireless security systems. Installation options include hard-wired systems, which come in kits and are installed by an experienced professional; wireless units can be installed easily by a novice.
Once you understand your security needs, then it is time to choose from the types of alarm system features available for your home.
Security System Features
The type of monitoring equipment you plan to install plays a significant role in your choice of security system features. You can get peace of mind that your home and property are protected even while you are away for work or vacation.
Hard-wired systems are more reliable and offer higher protection levels when compared to wireless ones. Most wired systems provide outstanding reliability and consistency when compared to wireless networks. However, you may install wireless units where you can't install a wired security system based on your security requirements. Wireless equipment offers better versatility and mobility, and some of them can be operated from a smartphone or handheld device. They also require minimal installation and maintenance, and they can work well during cold seasons.
How to Choose a Home Alarm System?
Home alarm systems are the perfect way to protect your home and property from burglary and other hazards like fire accidents. They provide safety and security and should be regarded as the primary method of securing your property and family. So when choosing a home security system, it is always important to consider the necessary functions it can deliver before anything else.
There are many essential aspects to consider in choosing home security systems. One of them is the design of the security system. It should have functional design features compatible with your home structure.
Another aspect of choosing a home security system is considering the cost of services, from the equipment to the installation fees. It is wise to do as much research on the products as possible before making any final decisions. You will want to choose an alarm company with an excellent reputation and offer the features you want and need.
The most important consideration when selecting a security system is to choose one that will work for your specific needs. And you must certainly consider how long you plan to have the alarm in place.
Security Perimeter
Some home alarm systems will only protect one front point or may only cover one room. If you are looking for a complete protection package, you may want to choose front integrated sensors, smart motion detectors, and video surveillance cameras. You can also choose from other features, such as carbon monoxide detectors, GSM/GPRS sensors, and other devices that work together to keep your home safe. The best feature for an overall security perimeter is to look for is a wireless system, preferably with minimal installation requirements.
Monitoring
Some of the other more advanced types of security systems for homes include video monitoring. Many homeowners believe that it is crucial to have video monitoring systems to watch what is happening in their homes while under surveillance. Other people do not see video as necessary as they think it to be and do not feel that video systems for home security systems are required. It all boils down to your monitoring requirements.
Smart Home Automation
Home alarm systems that use smart home automation features will have different installation options, and these are usually more expensive than basic systems.
Smart home automation features include things like temperature control, lighting, and security sensors. One of the most important things to consider when purchasing home security systems is whether they offer a trial period.
In some cases, a company may offer a trial period for a specific period, but the entire payment will be due at the trial. A smart home automation system package often comes with a few months of free trial protection.
How to Get The Best Type of Home Alarm System
To get the most out of your security system, you need to be aware of the different types of security systems for homes available on the market today to make an informed decision about the home security system that will be best for your needs.
One of the most common types of home security systems for homes is the do-it-yourself alarm system. These DIY security systems for homes can be quite simple, but their features might be limited due to some technical aspects involved in the installation process.
To fully protect your home, you will probably want to install an advanced alarm system delivered by professional security companies. Besides knowing how to choose a home alarm system, it would be best if you relied on a trusted service provider to provide effective long-term security solutions.
Discover creative and innovative alarm solutions available for your home. Rapid Alarms is a local security specialist with a dedicated team providing services that meet global standards. Contact us today for enquiries on our top-quality security alarm systems!