Today, many homeowners and companies use security cameras to protect their assets and monitor activities at their property, whether while they're in the exact location or remotely. Security cameras, also popularly known as CCTV cameras, can be placed in strategic areas within or around a residential or commercial building while connected to a screen monitoring system for viewing. It is also equipped with a processing unit and a storage device. 
There are different types of security cameras available for various kinds of property scope. Most surveillance systems provide a video image and audio recording by means of a data stream. They also allow remote viewing using a computer or mobile device. 
Pro-tip: When purchasing a security camera system, make sure that it has the features you need for your particular applications.
The Uses of CCTV Camera Systems 
Security cameras are used to protect against theft, fraud, and breach of data. You can use them in conjunction with computer security software to monitor real-time activities and review recordings from specific dates and hours. 
CCTV systems capture and record any activity on the property 24/7. That includes any attempt to enter the secured area without authorization. It shows a live screen feed, while the camera is located a few meters in proximity. With all its features, CCTV recordings can identify any suspicious activities, and you can use them as evidence for any legal proceedings.
Wired vs. Wireless Security Cameras
While the market is filled with various security camera systems, many people wonder which is best, a wired or wireless security camera system. Many people assume that wireless security cameras do not offer as much functionality as their hardwired counterparts, but this is applicable for a good reason. Both of them have their own perks that fit different needs.
Wireless security cameras are equipped with innovative features and purchased for a specific price range. And although they're more tricky to install, wired security cameras are often observed to have reliable and stable performance.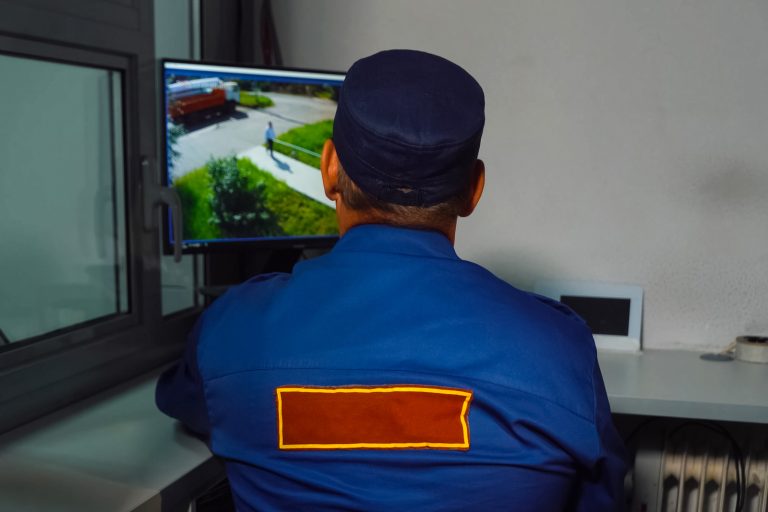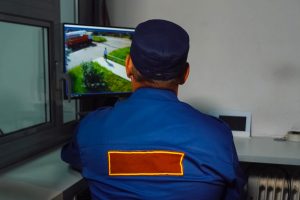 So which one is best?
When deciding between wired vs. wireless security cameras, there are two critical factors that you should look at: cost and performance. You can easily find a decent security system for a low price. 
There are some advantages to having a wired CCTV security system. If you install a security camera in a single room of a house or business building, the hardwired version could be your best option because the cable range won't be a problem for a small area. Moreover, wired camera systems take up more space than wireless networks, and they might also require more frequent maintenance because you have to run cables continually. Still, if you don't mind the extra work and don't plan to expand, a wired camera system is often a more affordable option.
On the other hand, if you plan to have an expanded security system for a larger property, such as commercial buildings, wireless security cameras are generally the way to go. These cameras can easily be installed on top and corners of buildings and other structures and transmit their signal throughout the scope of security. You won't have to worry about performing a lot of extra maintenance or upgrading your equipment because there is no cabling involved. However, you may need to optimize its software and other wireless functions.
You have to research and make sure that the cameras you purchase offer all of the features you need and want. Make sure that you also read user reviews to know what kind of experiences other people have had with particular brands of security cameras. Once you know this vital information, you will decide which security system is right for you!
Whether you pick a wired or wireless security camera system, the best remote security camera systems can transmit live imagery to any device connected online with the right setup.
How to Watch CCTV Camera Feed & Recordings From Anywhere Using The Internet
It is crucial to set up a surveillance camera for remote viewing to prevent unauthorized access to private property or any secured location. Most security camera systems provide password protection for camera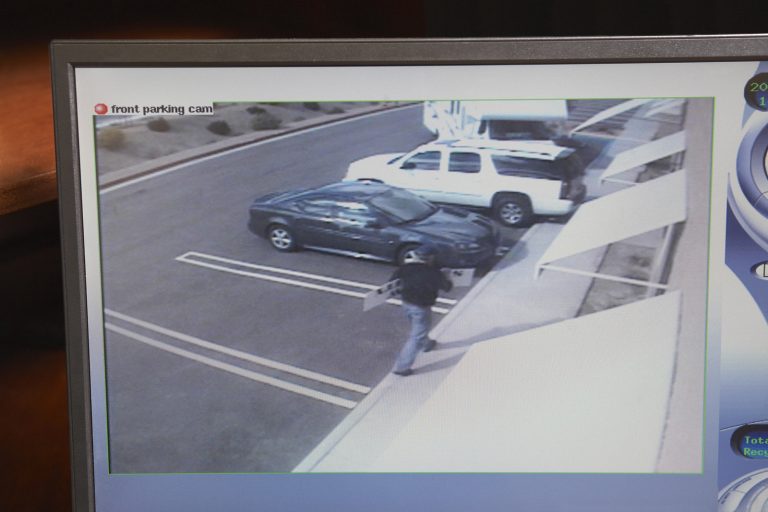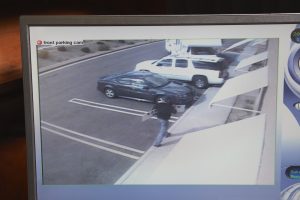 access. 
If you're wondering how to view your security camera remotely, the first thing you need to do is to determine what type of camera you have. Fortunately, though, there are different options for connecting your security camera to other devices, so you should still be able to view live footage and recordings online using the internet.
Most people find it convenient to watch their security camera via a computer or any mobile device, especially when they need to access their monitoring system away from home. You can remotely view security cameras using an application installed on either a laptop or a smartphone. So, with wireless network systems and the internet, you can watch security cameras remotely by merely setting up the software. This feature is another reason to get this option if you need to monitor your property regularly while you're away. 
Once you've set up your software device and are connected to your security camera over the internet, you can conveniently use your mobile devices to watch real-time video footage anytime and anywhere.
Summary
Remote viewing is an excellent way to check up on whatever is going on in your property. Different kinds of security systems offer convenience and ease to those who need to view security cameras online. Using any of the security camera systems available will enable you to ensure your property's protection, monitor your secured area, and take the appropriate actions in case of any suspicious activities. And if you need to watch the CCTV camera installed on your property from anywhere using the internet, you can access the application connected on your device, where live and recorded video footage is stored and available online. While some of these apps charge you for access to their databases, it can be part of a premium package that adds to your security system's convenience. 
We only use the largest high-quality CCTV brands on the market for our premium CCTV camera and alarm system installations. Rapid Alarms ensures that you're equipped with a security system that protects your home or business 24/7. Visit us here today for a system quote!