Alarm Systems Perth
A quality security system not only serves as a deterrent to potential intruders, it protects you when you need it most. We offer residential and commercial security systems for your protection and peace of mind. Our alarm systems perth are tailored and custom designed around your requirements, we are here to assist from the design and consult phase right through to installation and after sales support where required. We have a huge range of products at our disposal to build your security system to keep your home and business safe.
Request a Quote
You may be wondering whether getting a security alarm system installed in your home will have any impact on whether you get burgled or broken into.
The simple answer to this is yes, it makes a huge difference. The reason for this is that most crime across Perth is an opportunistic crime, where criminals see an easy opportunity to take something that isn't theirs for their own benefit.
Now having an alarm system in your property will not give you 100% protection against burglary but it will certainly reduce the incidence of burglary several-fold. When there is a street full of homes that have security alarm systems, you can be assured that persons of criminal persuasion would rather leave your street and find an alternative one to look for easy opportunities.
The second thing a security alarm system does is that it reduces the amount of time that a burglar will spend in your home looking for items if your house is broken into. When there is no alarm system, there is no pressure for a burglar to leave the property so they can look more thoroughly through drawers and throughout your house to find saleable items. Of course, an alarm system may not prevent the smash and grab type break-in, leaving valuable items out of sight is the best prevention for this type of theft.
Home Alarm Systems
Protect your family and your home with our range of home security alarm systems. Rapid Alarms has the knowledge and experience to deliver the highest quality home alarm systems available with a wide range of detection devices including pet immune passive infra-red detectors, window vibration sensors and long range curtain passive infra-red detectors.
Our residential alarm products also give you the choice of LED, LCD & elegant touch screen codepads. On top of this all of our residential products have the optional ability to be remote controlled from IOS/Android devices with the correct equipment & internet capabilities from site. Some things to consider when you are shopping for a home alarm system.
Which style of codepad will suit you?
Which manufacturer and alarm panel best suits your needs?
Do you want to arm the perimeter while you are home?
Do you want remote controls for arming & disarming?
Do you want internal coverage/perimeter coverage and external coverage?
You may also be asking, does it really matter what type of security alarm do we put in your home? You can certainly install very simple alarms with a few motion sensors in it in an attempt to cover off most of your property should it be broken into while you are out.  Or, you can install sensors on every window, plus motion sensors on the inside and outside of your house and pressure plates down the side of the house or light beam break sensors. This enables you to put your alarm into perimeter mode so it can be on when you are home.
A perimeter security alarm system is valuable if you want to put your alarm on at night when you go to bed so that if something happens, you are alerted to it immediately. There is nothing more frightening than waking up and realising there are people in your home going through your stuff. With a perimeter security alarm system your neighbours can be alerted at 2 am in the morning and it just may be the difference between getting the assistance you need to becoming a victim of theft.
Different alarm systems perth have different prices and it will depend on the brand. quality and specifications of the sensors, the number of sensors, the ability of the control panel to be expanded, and other factors such as how the system looks. We have a range of packages including good quality budget systems to top end luxury home systems. So whether you want the cheapest system on the market or the best system on the market or something in between that can scale, we can provide advice, recommendations and budgets so you can make an informed decision on how best to secure your home.
Hard Wired & Wireless Home Alarm Systems Perth
A hard wired system consists of running cables from your alarm devices such as motion sensors, doors & window sensors, internal & external sirens, keypad back to your security control panel. Hard wired systems generally cost a little more to install but they have a better life span then wireless. Not having to change batteries once a year and having to worry about radio interference.
A wireless systems can provide a easier installation and it can be used in places that you cannot access or get a cable to. The control panel communicates using on 433mhz radio frequency. It is great for people who are renting or two story homes where cabling access is limited. You don't have to worry about drilling holes you can simple stick onto the wall using heavy duty adhesive tape.
A wireless system requires batteries to work so they will require a battery chance once every year or two. The main drawback of a wireless system is the reliability just like a mobile phone or a WiFi modem a wireless alarm system can be affected by interference which can cause false alarms. Interference can be caused by electromagnetic devices, power, baby monitors, remote controls and other wireless devices.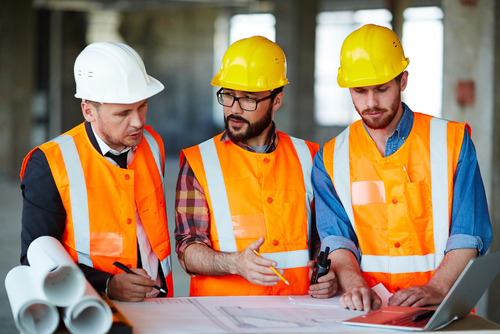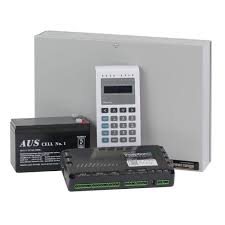 Business Security Systems Perth
Choosing an business alarm systems Perth can be a lengthy process as business security requirements often differ largely from home alarm systems. Considering the fact that business's quite often expand, extra thought and due diligence should be taken when selecting you business alarm system. We have extensive experience in this sector helping to secure many different small to large business's in Perth including Aldi, Ceva logistics, Chanel, Visy and many more. Rapid Alarms provides free onsite security assessments with the Perth Metro for a business alarm system.
Some things to consider whilst looking for your business security system in Perth:
How many separate alarm areas will i require?
What is the maximum amount of zones i will need in future?
What is the maximum number of users you will require?
How many code pads will you require?
Will you require remote programming facility's?
Will you require remote control of the alarm?
Will i require access control integrated to the system in future?
What different types of business alarm systems are there?
Business alarm systems require careful thought from yourself and your security company, site inspections are always recommended, this means you will get the best coverage of your business premise. A business alarm systems perth can be a simple 16 zone security panel with as small as 6-8 sensors connected and monitored by a wireless cellular module and go to a multi-panel platform with time and attendance swipe in and swipe out which reports to your payroll for pay runs. Click here for more information on alarm systems Perth.

Our Business Alarm Partners


Tecom Challenger
Challenger panels have been utilised in Australia since the early 1990's. they continue to evolve their products to suit the highest demands from tech driven business in the market. With the ability to work as an alarm system, access control panel and duress system. Rapid Alarms has over 15 years experience with this product.


Integriti
An Australian designed product which continues to impress. With the latest products making it easier and easier for security companies like us to deliver outstanding results to our customers. Providing second to none intruder alarms, access control including time & attendance products giving our customers complete peace of mind.


Digiplex
Paradox is a Canadian security panel that delivers cost effective intruder alarm and access control systems which are both easy to operate and scalable. This product allows smaller businesses to centralise their sites at a cheaper cost to some of the larger manufacters yet still maintaining the highest level of security.
"Been using rapid for 5 years now, have done 3 businesses and 3 houses. Always makes sure work is always done to quality standard. Have recommend to many in the past and will continue to do so."
Michael Pisano
"Best company to have had done security work at our house before holidays installed Ring CCTV Video doorbell. Excellent service and knowledge of the security systems. Highly recommended to any one requiring video surveillance in the ever increasing risk to our property and person from the bad guys. Well done guys."
Colin Hartley